Shopping Basket
Your Basket is Empty
There was an error with PayPal
Click here to try again
Thank you for your business!
You should receive an order confirmation from Paypal shortly.
Exit Shopping Basket
I was thinking today of all the wonderful holiday traditions that folks have. What are your holidays and their traditions? ...Hanukkah, Kwanzaa, Christmas? I'm always intrigued at how alike and different they can be. I know that many of you have very special religious traditions associated with your holidays. Many go to church or Mass for the holiday. For many its a very personal day shared with their friends and family. In addition to the "reason for the season", here are a few of our simple traditions...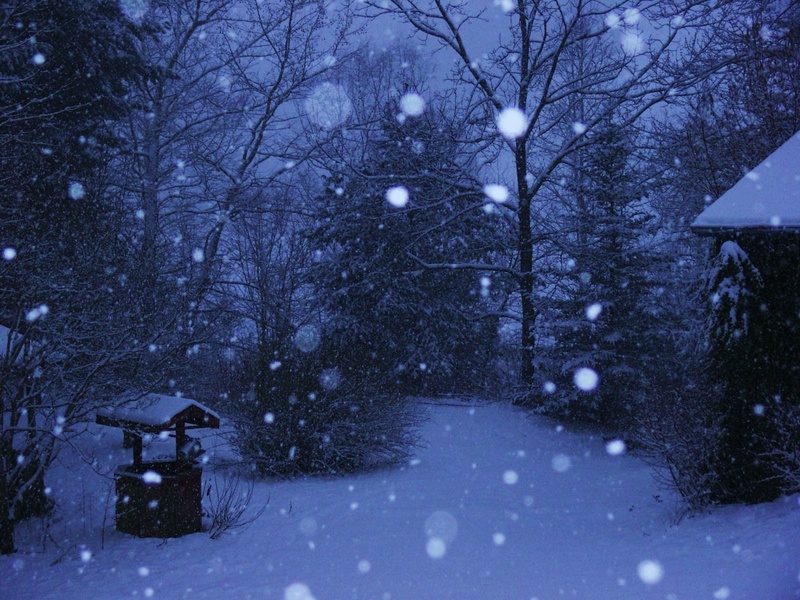 Our newer family traditions are making gingerbread houses right after Thanksgiving with my family and friends. We always go to the Bristol Raceway to see the lights. We always look for a bald "dug tree w/roots" for our holiday tree so we can plant it in our spacious back yard. We feel it's one of the many special things we can do for the environment. Every year we buy a new ornament for each of us to put on the tree. Then we make "dough" and make ornaments. By the time the kids are grown and start a family of their own, they have a wonderful collection to add to of their own! We always look forward to caroling. And the last few years we've had the snow to make the event perfectly festive! And speaking of snow! We always cut out enough snowflakes to cover the doors and frames around the house. Have you heard the old saying that when you start cutting out snowflakes that it will snow? I think it works! My children "camp out" with sleeping bags, etc. under the lit tree on Christmas night after the packages are all opened. How many folks open one gift on Christmas Eve? And my son is a health nut and insists we leave veggies, low fat cheese and whole grain crackers with skim milk for Santa! My dad always poses as Santa and calls our children to tell them he's proud of them and that he can't stop until they are fast asleep. This sends them off to bed without a fuss!!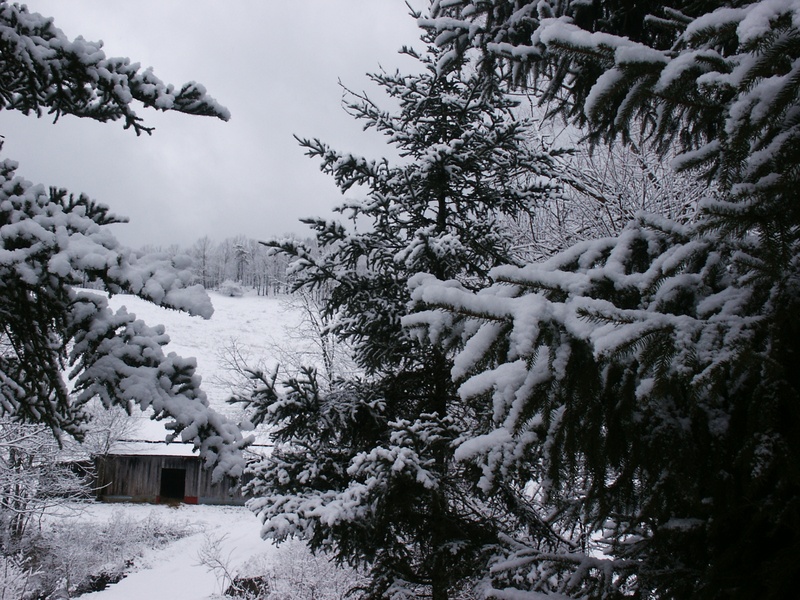 For us it's also a time of year for remembrance. We've lost many loved ones, and it an be one of the hardest times of year for many.  We tend to pick up and carry on many traditions give to use by those we miss. My mother alway baked this time of season. I want my  family to have wonderful memories of their past holidays, too. So, I'll get in that kithen this holiday and make that peanut butter fudge and prune cake. ...We'll watch Willy Wonka and the Chocolate Factory and The Wizard of Oz. ...And we'll buy lotto tickets and put them in the kids stockings along with tangerines and nuts. We will blend our old traditions with new ones and there'll be good times and we'll have cherished memories...  Happy Holidays!!! 
Don't forget to drop by and share your holiday traditions with us here!
What we remember from childhood we remember forever stamped, inked, imprinted, eternally seen. ~Cynthia Ozick
/