Shopping Basket
Your Basket is Empty
There was an error with PayPal
Click here to try again
Thank you for your business!
You should receive an order confirmation from Paypal shortly.
Exit Shopping Basket
The key to getting great detail, for me, is having great reference photos.
Because I put the photo/s up on my computer screen to work from and zoom in to for more detail, I specifically need the following types of photos.
....High resolution, crisp, high clarity, fairly close-up, eye-level (although some photos are very artsy if you get a good shot straight down or from underneath). When in doubt, just send it on for me to go over. There are some exceptions. I'll post some here. Send several photos to choose from. When in doubt, send it on.
Here are a few tips that will make it easier for me and for a better portrait...
It doesn't matter what device you use to photograph. Whether it's a professional camera, cell phone, tablet, etc. the key is to take sharp... high clarity, high resolution. Your phone, camera, etc. has "settings" for the resolution. The best place to find the settings for your cell phone camera is to pull up your camera (like your going to take a photo) and click on the little flower icon for settings. Click on "picture size" and choose the highest number. The higher the setting, the clearer and crisp the photos are. So, when I zoom in on my computer, it won't be digital or pixelated and fuzzy. I want to see lots of detail!
Shoot relatively close photographs (try to fill the frame with the subject), get down on their level (eye level) (stairs are great for this).
For crisp images that show needed detail and rich color, it's best to shoot outdoors on an overcast day or in an area with bright, filtered light without heavy glares from direct sun. Shooting on bright sunny days causes glares and washouts and you tend to lose a lot of detail and color. The same goes for flashes. So, avoid using flashes.
When shooting pets, it's always helpful to have the assistance of a friend with treats or a favorite toy. Use a zoom lens if you have it! FYI, do not use your cell phone zoom. It uses a digital zoom and is very pixelated and unclear. If you have a non-digital zoom lens, this is helpful. If your pet is like mine, they refuse to look directly into the camera. Mine almost acts as if they are scared of the camera when it's pointed directly at them and consistently looks away. Having a longer lens will help you to make those candid shots or while your assistant distracts them and holds their attention. I have found that these candid shots make the best photographic compositions. The more shots, the better the chance of getting great captures, thus a better portrait. The great photographers for National Geographic take thousands of shots before they will get that award-winning image!
Again, send as many as you can. The more sent the better chance I will have to find one that works for a successful portrait. Also, in some cases, I may need multiple photographs for better references.
(If you need more information and/or photo examples, let me know and I'll post more.) Artist, L. Costello Hinchey of www.chstudios.net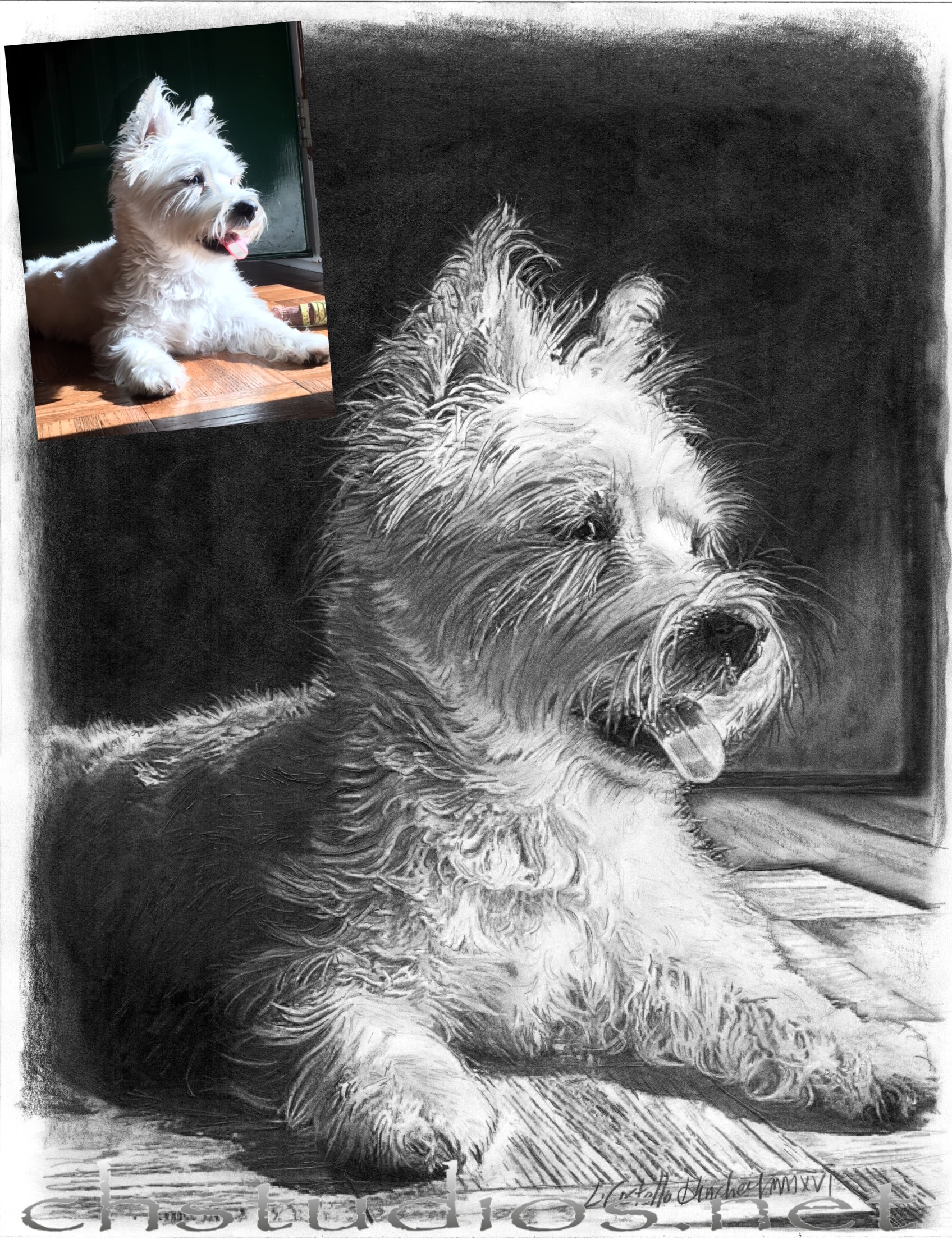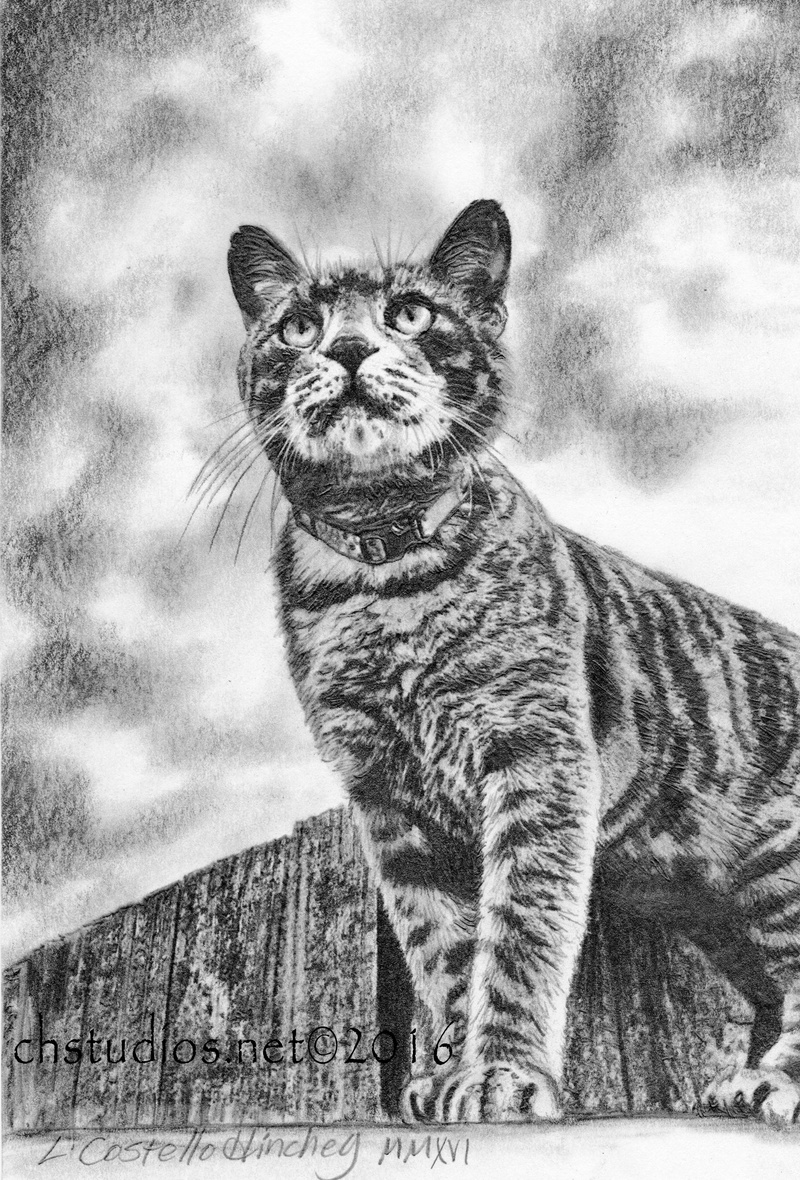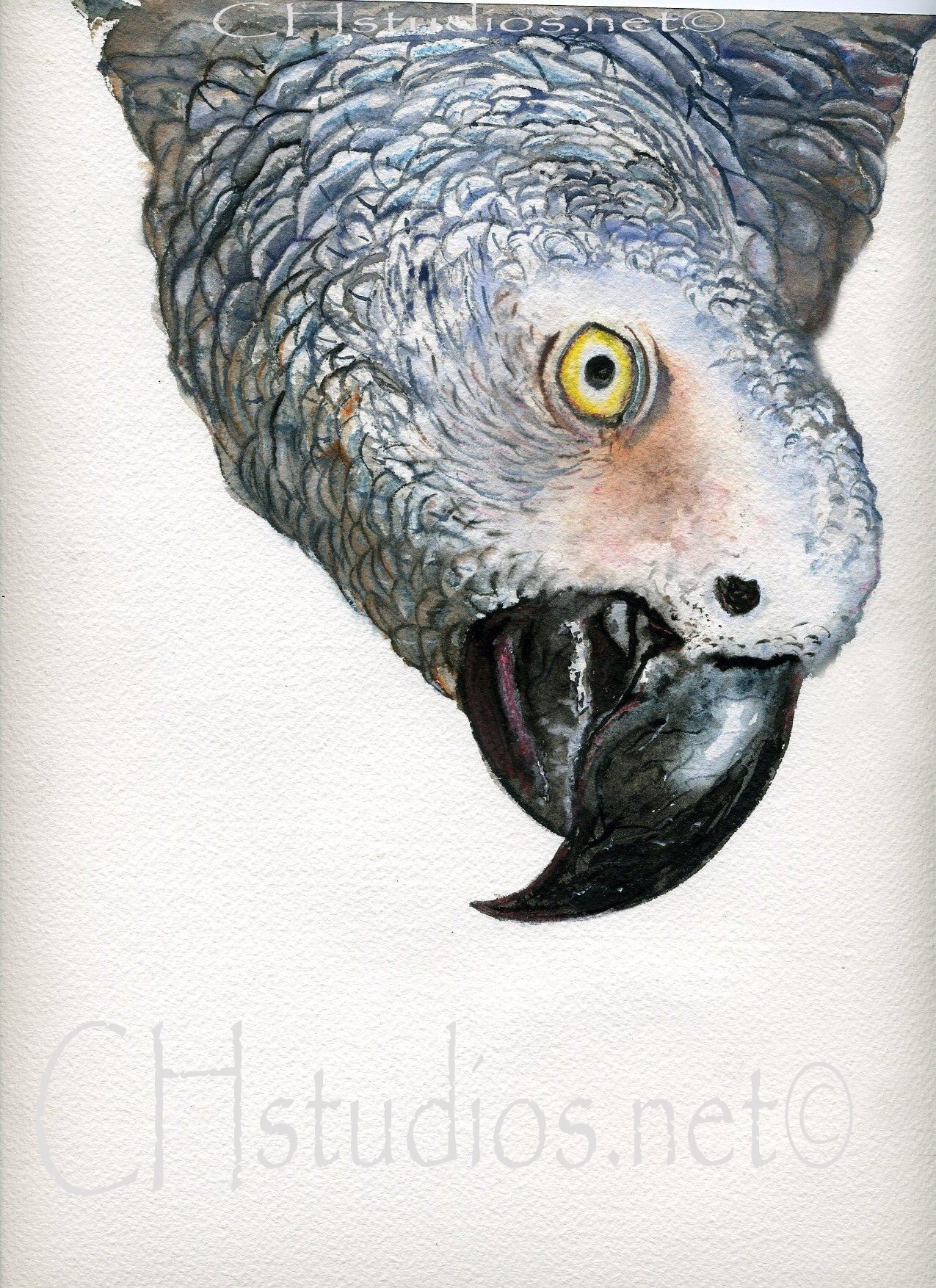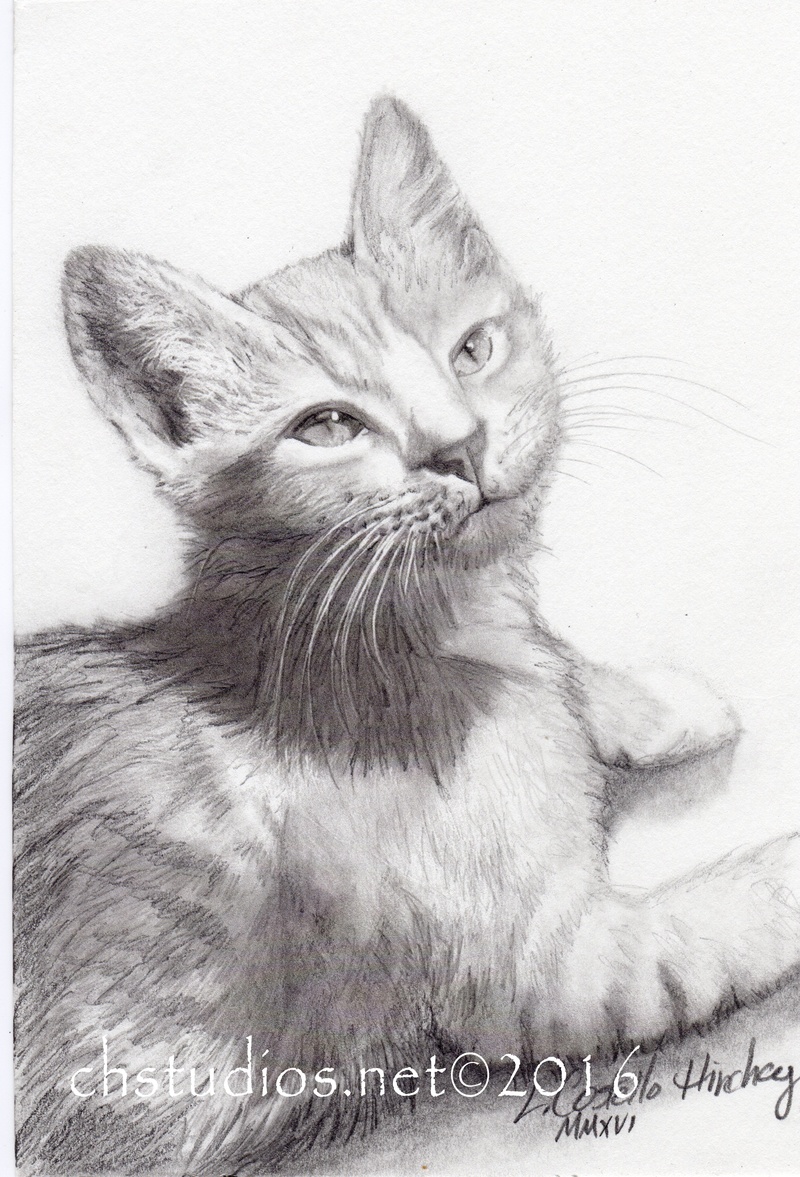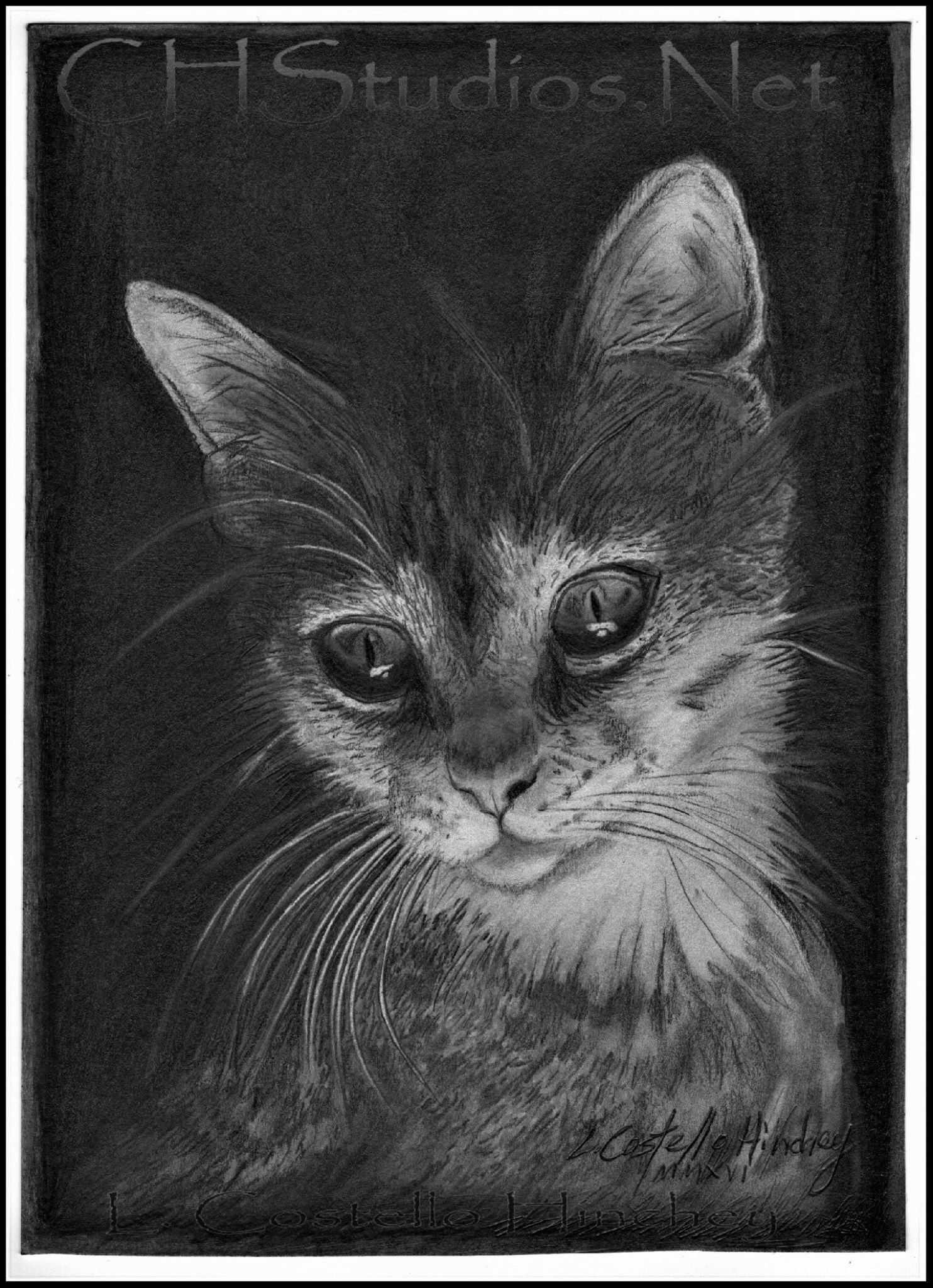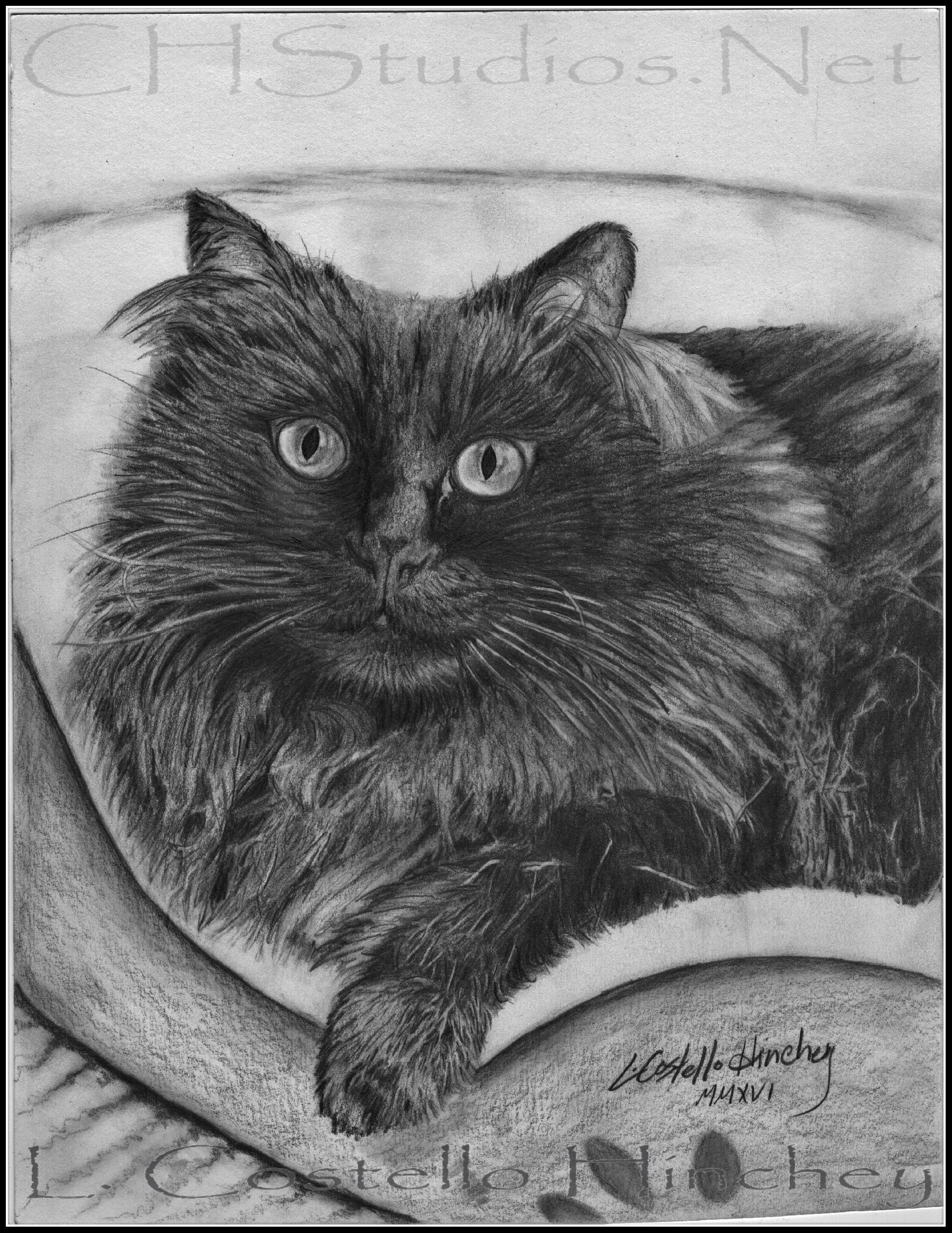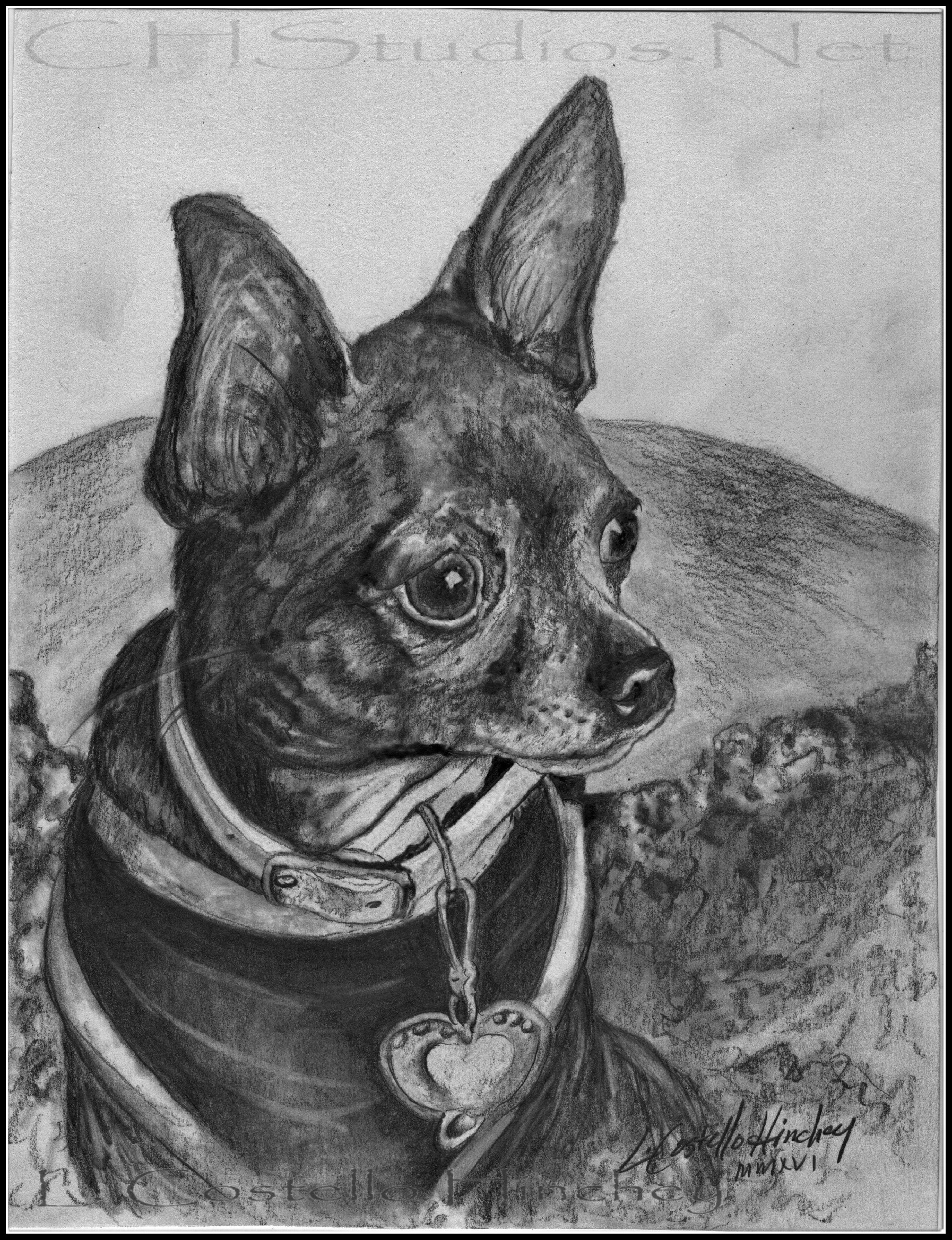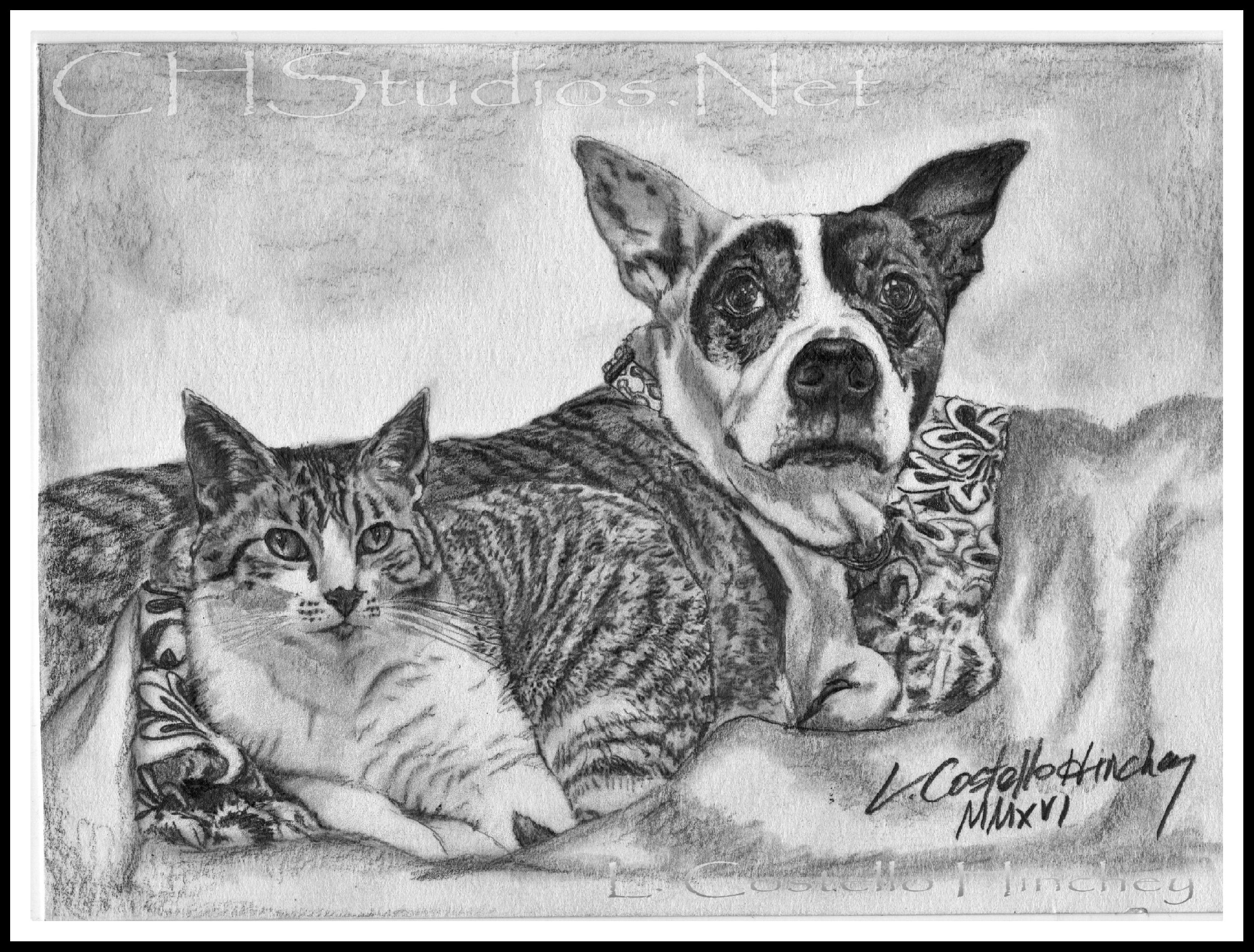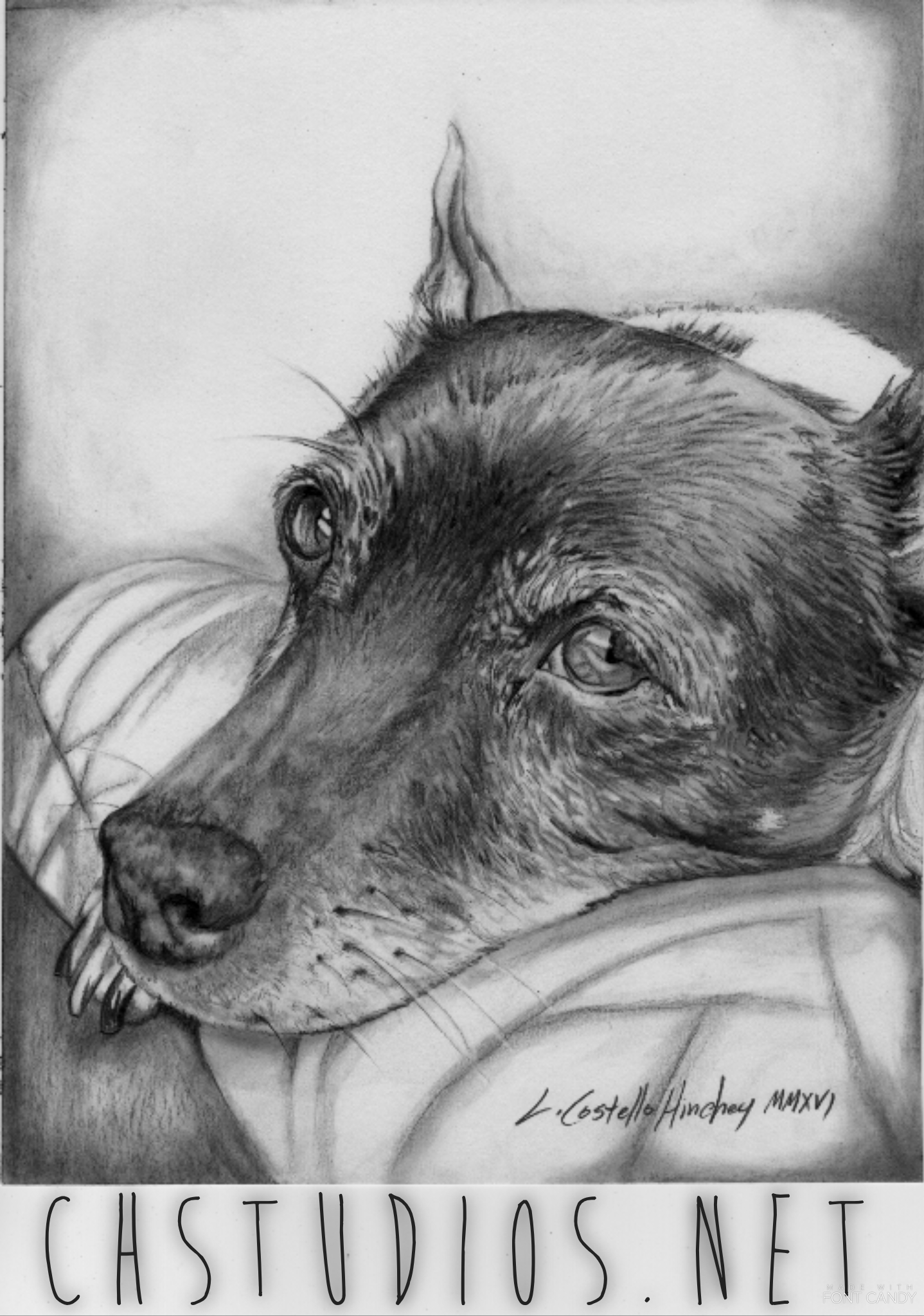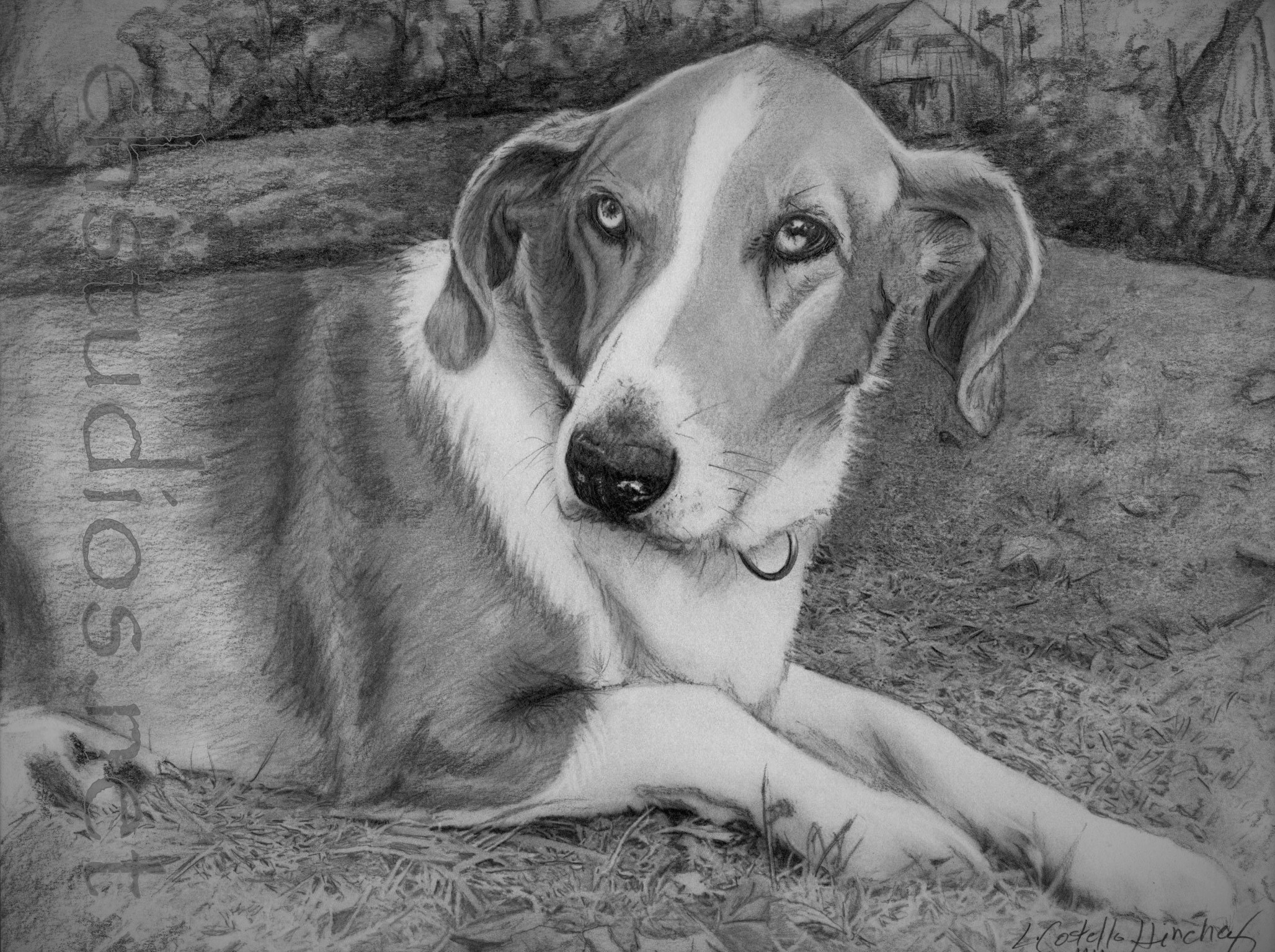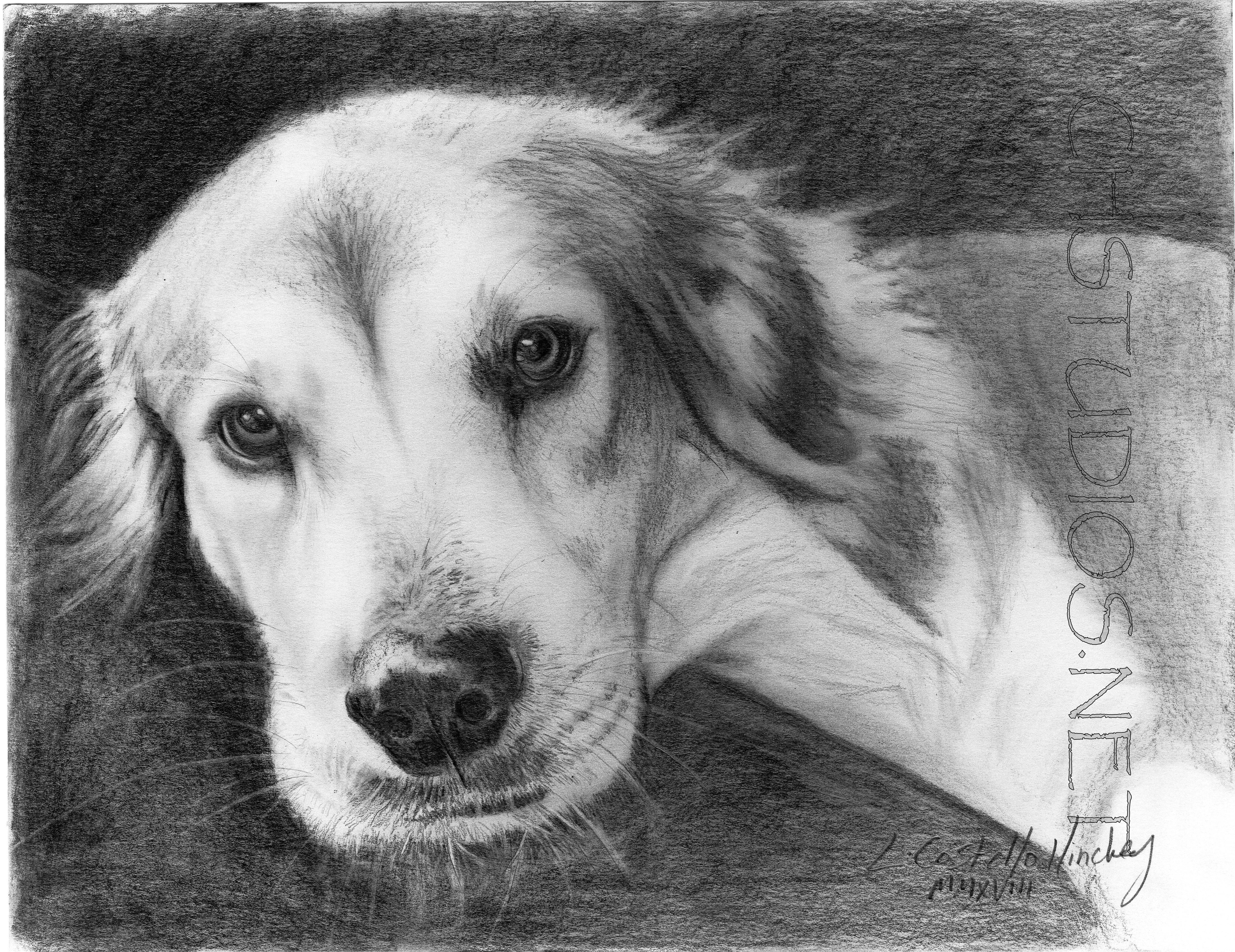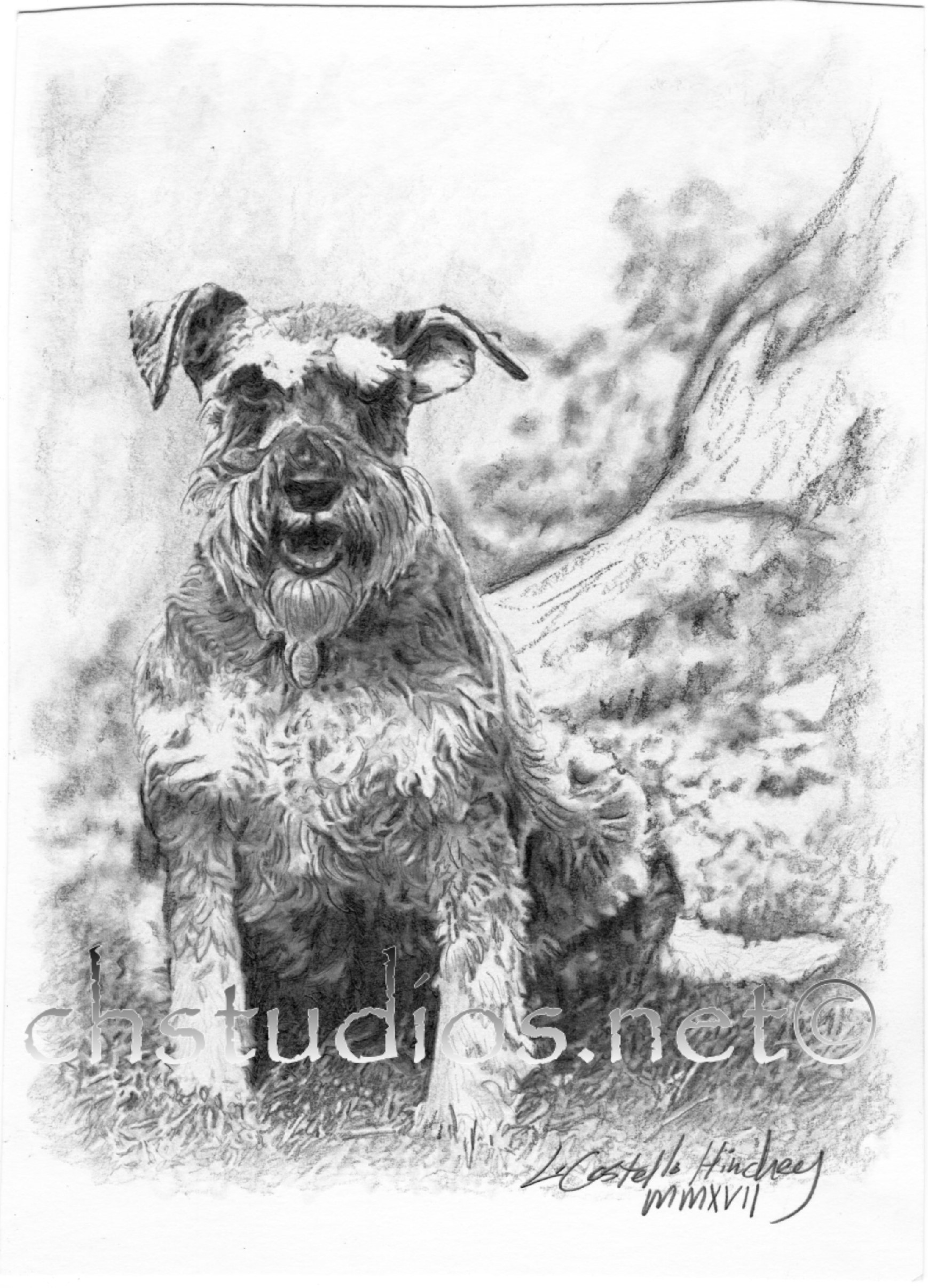 /